Wordscapes Level 4044 answers
This page has all the answers you need to solve Wordscapes Air Level 4044 answers. We gathered together here all necessities – answers, solutions, walkthroughs and cheats for entire set of 1 levels. Using our website you will be able to quickly solve and complete Wordscapes game. We are here to help and published all Wordscapes Air Level 4044 answers , so you can quickly step over difficult level and continue walkthrough.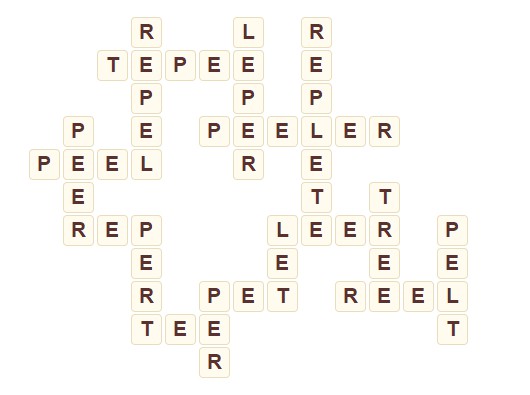 The words for this game level are:
LET, PER, PET, TEE, REP, PEEL, PEER, REEL, TREE, LEER, PELT, PERT, TEPEE, REPEL, LEPER, PEELER, REPLETE
Next levels
Go back to Wind - Air
---
What other are searching:
ldcac
,
Oldoh
,
NOwnu
,
MANGI
,
eisun
,
ANOAG
,
succe
,
A+o+i
,
21793
,
emelt
,
Fumbl
,
/bat+
,
CLAMO
,
Tiacs
,
91
,
Urqie
,
Sauon
,
Rncei
,
Kinde
,
/Flat
Loading comments...please wait...
More games and answers