Wordscapes Level 4132 answers
This page has all the answers you need to solve Wordscapes Tide Level 4132 answers. We gathered together here all necessities – answers, solutions, walkthroughs and cheats for entire set of 1 levels. Using our website you will be able to quickly solve and complete Wordscapes game. We are here to help and published all Wordscapes Tide Level 4132 answers , so you can quickly step over difficult level and continue walkthrough.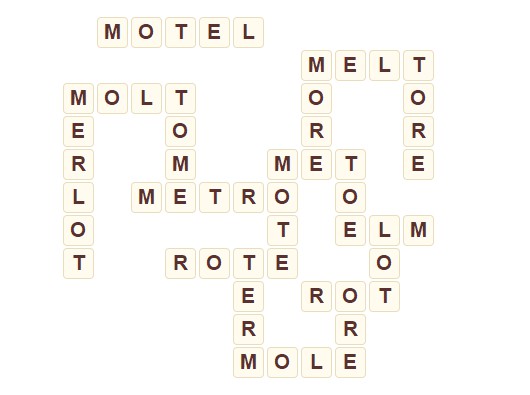 The words for this game level are:
ELM, LOT, MET, ORE, ROT, TOE, MELT, MOLE, MORE, TERM, TORE, ROTE, TOME, MOLT, MOTE, METRO, MOTEL, MERLOT
Next levels
Go back to Shore - Tide
---
What other are searching:
Lotaa
,
reehw
,
Legdo
,
tstat
,
LeGbr
,
hhtta
,
Lanti
,
LAceo
,
Silly
,
JestO
,
Recli
,
musep
,
adsid
,
whenc
,
Beyon
,
Janto
,
Polis
,
NEMIS
,
Rdidl
,
heoc
Loading comments...please wait...
More games and answers